Where?
Figi Hotel & Theatre
Zeist, The Netherlands
📍 Hotel Theatre Figi, Zeist, The Netherlands
📅 21 & 22 October 2023
Fillies and Gentlecolts!
Step right up! Step right up!
PonyCon Holland will be back this year to baffle you with daunting mysteries!
Join Waffles, Poffertje and Fan Brush on their eerie adventure, and uncover all the sinister facts that shroud the macabre incident that happened on that gruesome day so many moons ago.
PonyCon Holland is a fan convention for My Little Pony fans, a.k.a. Bronies, taking place in the Netherlands.
Our website is not fully up to date yet, information from previous editions may still linger around in places that make it seem like it applies to the 2023 edition
Help Waffles, Poffertje & Fan Brush repair some of the worn down attractions by doing a donation and make PonyCon Holland 2023 20% cooler!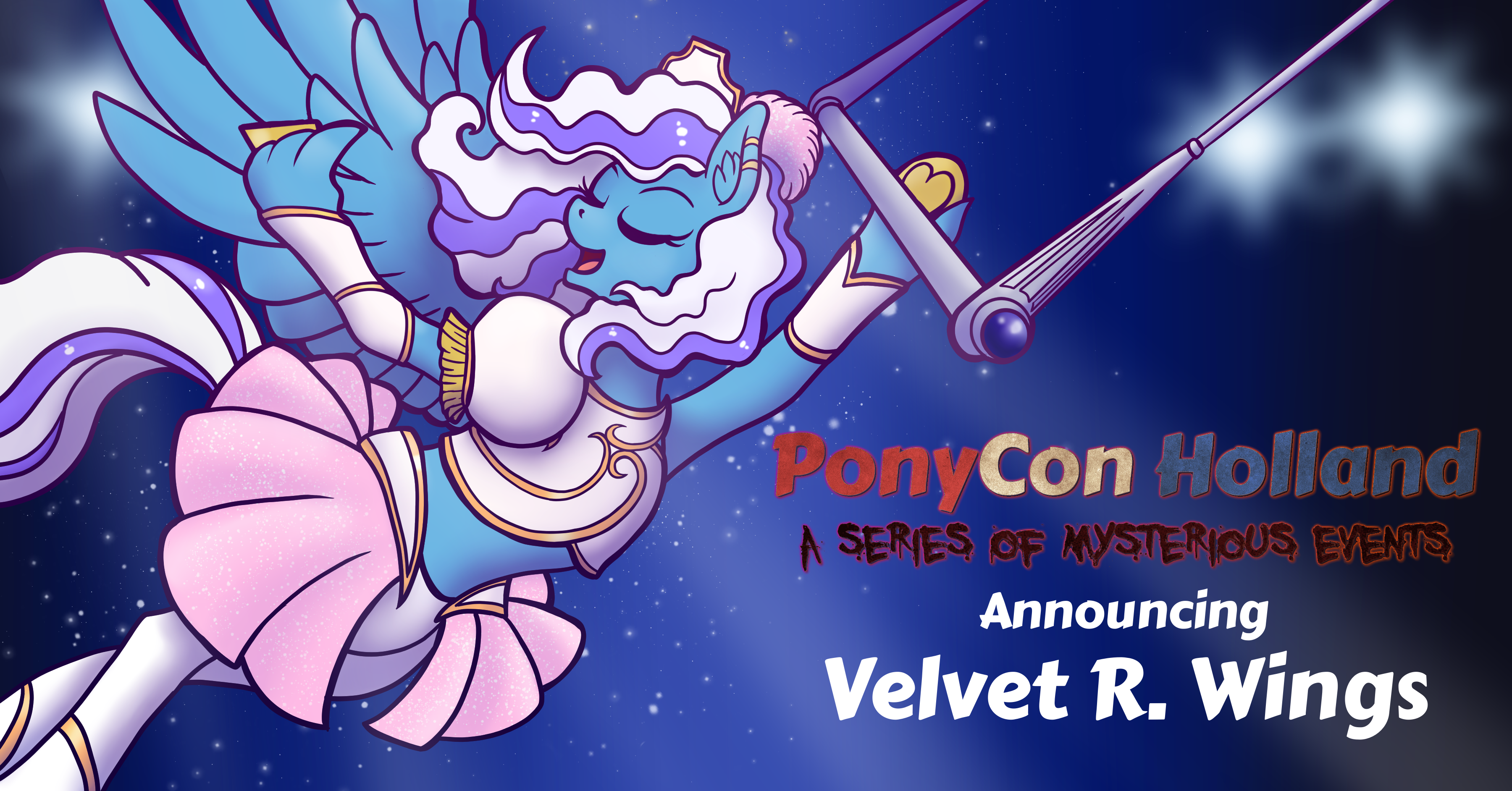 Velvet R. Wings is a singer, songwriter, harpist and creator of the ILLUMNATION project that brought together musicians from all over the world, under the symbol of a lighthouse. Their music focuses on the topic of fairy-tales, hopes, dreams and life experiences from...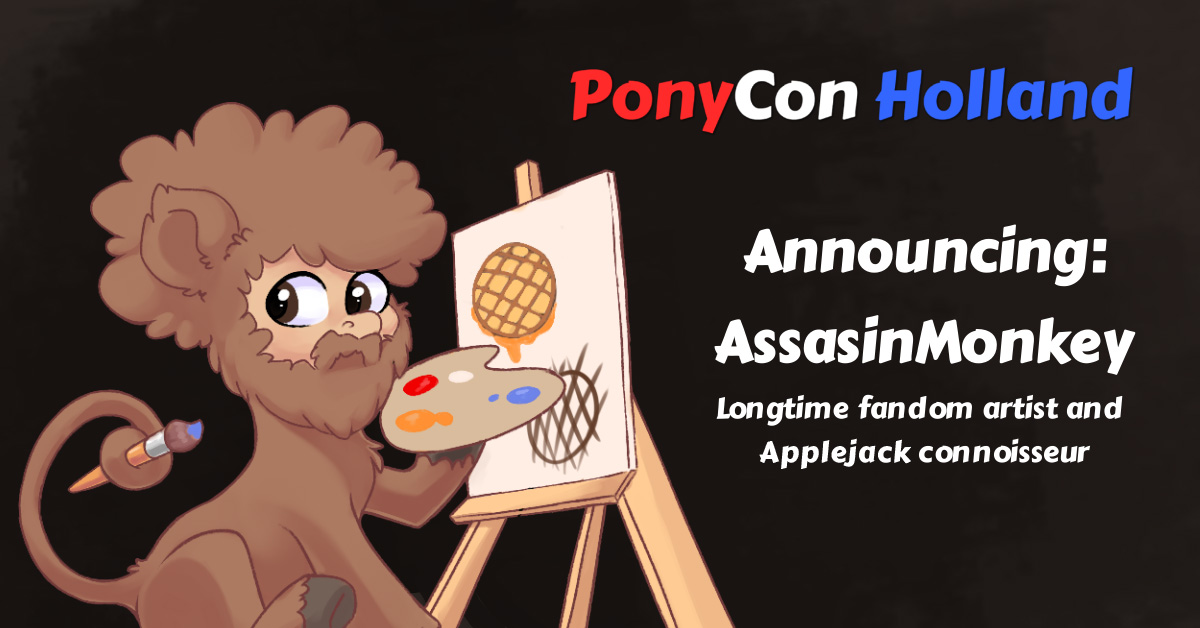 AssassinMonkey's art is well known throughout the community. Over 10 years of experience making My Little Pony fanart, he continues to bring you ponies in the highest fine art quality. With hundreds of existing paintings, no end in sight, and a purpose to keep sharing...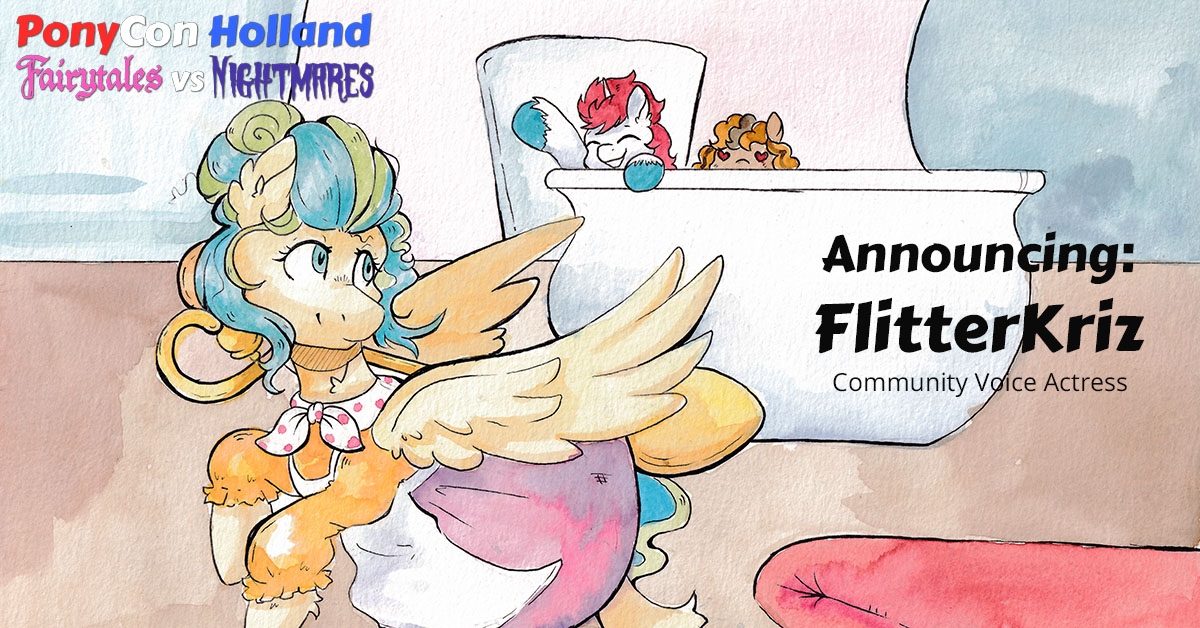 Some of you remember FlitterKriz from last year's PonyCon Holland, and this year she is back! Back with a panel about how to start with voice acting for the ones who have never tried before, some tips on equipment, how to do and don'ts and maybe even a few can try to...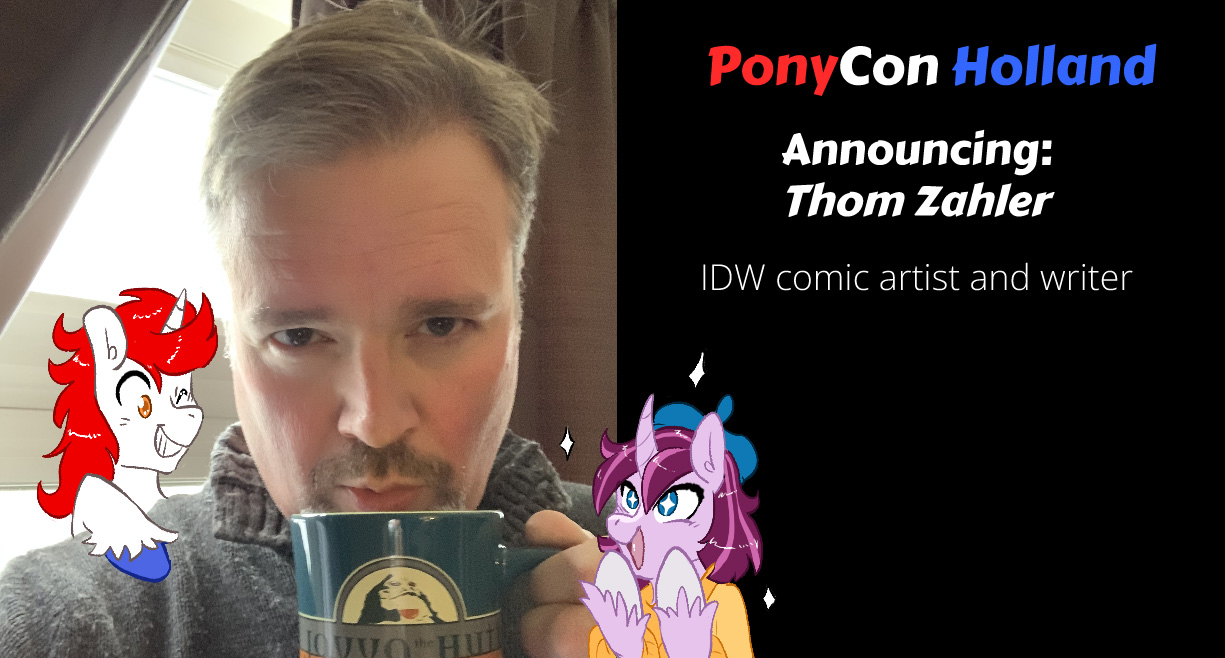 Thom Zahler is a northeast Ohio-based comic book artist and writer. He's particularly known for his romantic comedy comics. In 2006, he debuted Love and Capes, the superhero romantic comedy about the adventures in love of an ordinary bookstore owner and her accountant...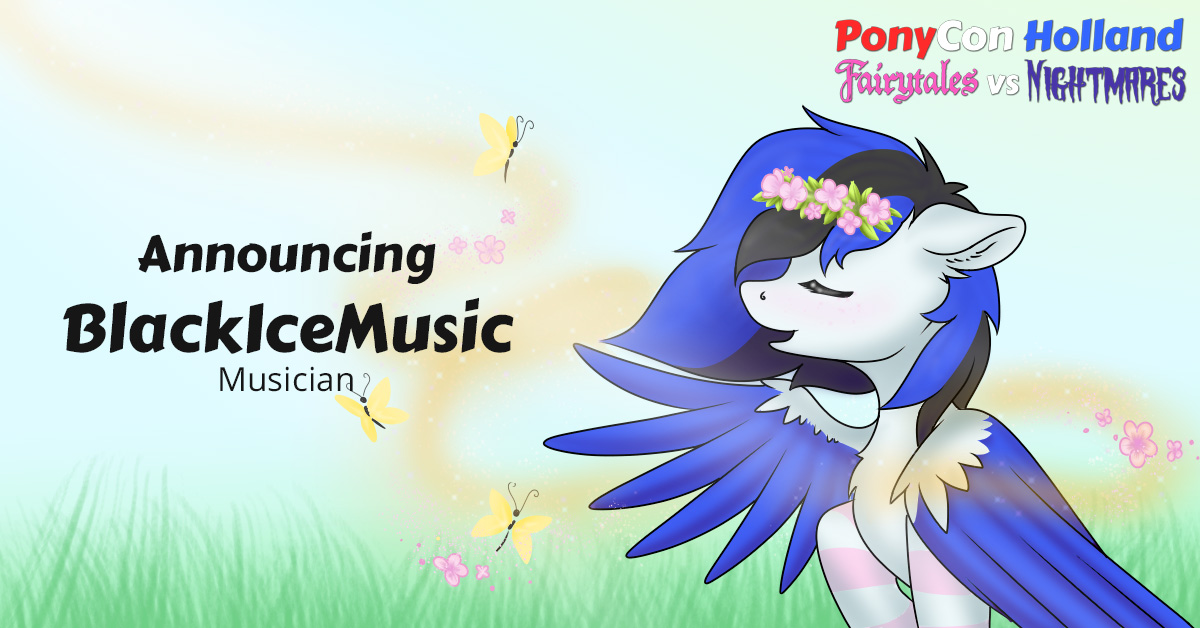 BlackIceMusic has been making electronic music since 2014, originally inspired by Big Room music, he later branched out to Dubstep but then came back to focus on Melbourne Bounce and now Future Bounce. You may know him from his tracks "The Fuff", "Jinxies", or more...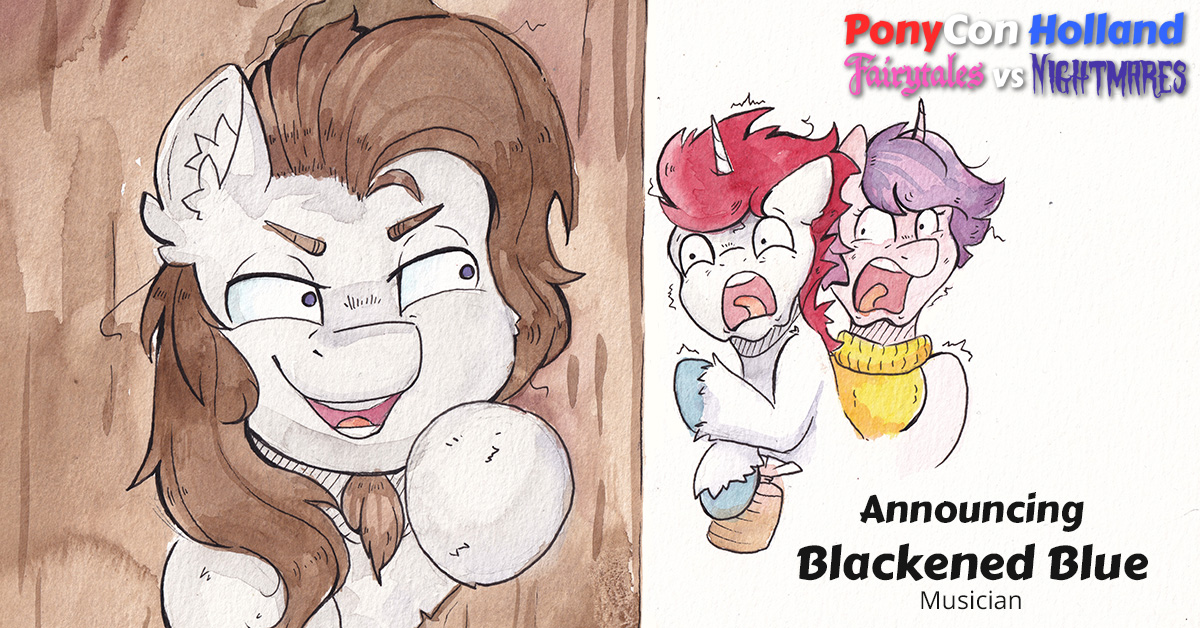 One of the brony fandom's British musical exports, Blackened Blue is ready to take the stage at PonyCon Holland once again in 2022! 8 years into the brony metal game and he's showing no signs of stopping. With heavy-hitting songs under his belt such as "Don't Hold Me...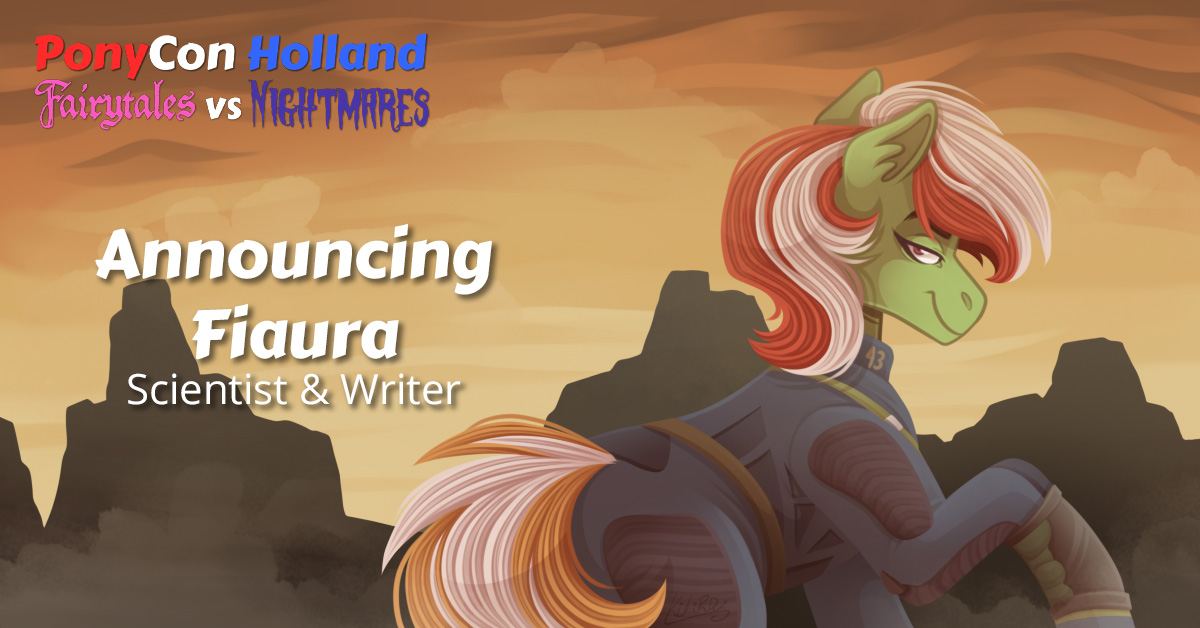 Fiaura is a scientist and writer, she builds panels based upon questions asked by those within fandoms and tries to figure it out with SCIENCE! Doing this she has built hundreds of panels and dozens of videos ranging from Battletech to Anime to Ponies. Wanna know how...